OTM-Zenith from Brussels is the Belgian market leader in the stickering and decorating of machines, vehicles and buildings. Think of signage materials for ambulance and police cars, but also decorative and functional materials for the automotive industry and machine builders. In addition, OTM is the supplier of the official Belgian license plates. Every day, about 700 orders are in production, in varying sizes, over different stages. "Then you need a system that can handle such a volume," emphasizes Managing Partner Kurt Persoons.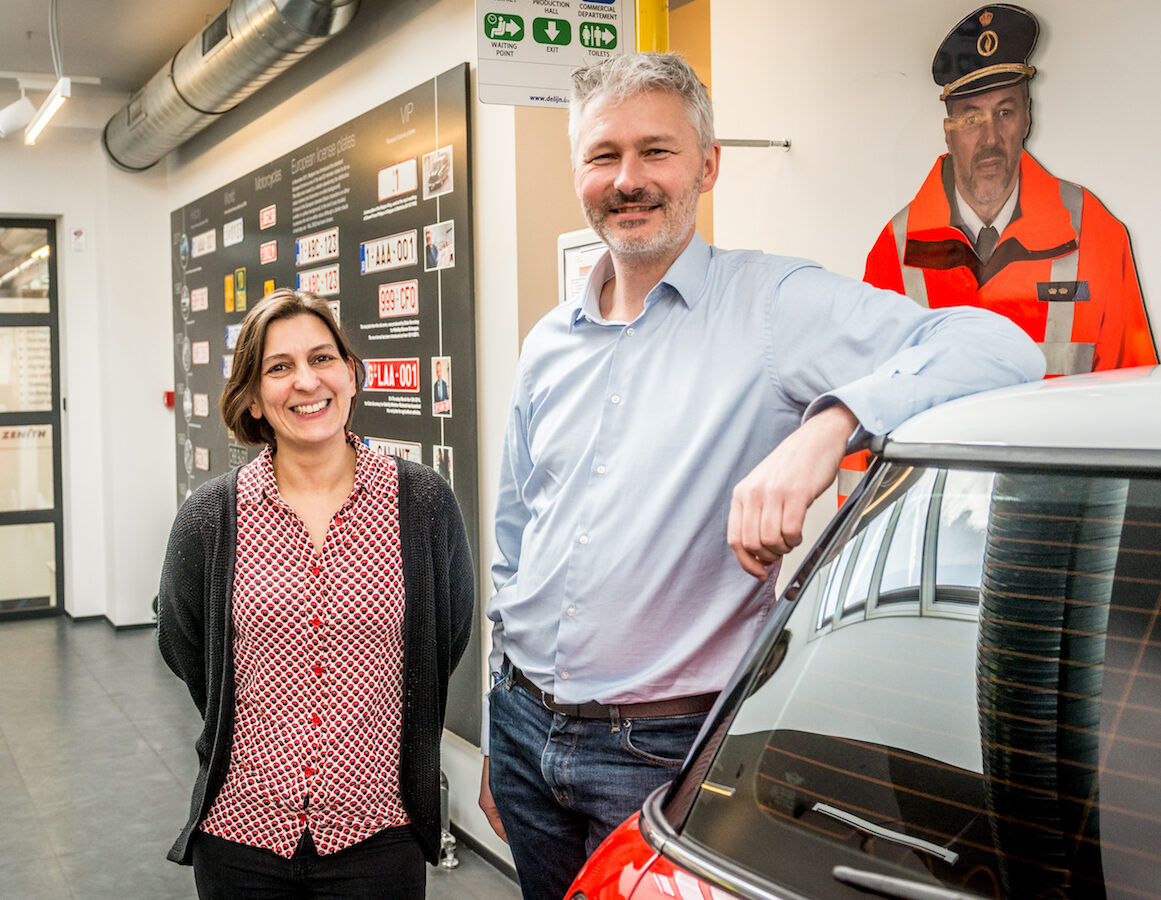 Batch production
PROPOS has been proving itself for years in the manufacturing industry: from metal and sheet metal processing to glass and interior construction. But these are not the only manufacturing companies with step-by-step production. After all, PROPOS also proved to be the ideal solution for the high-mix low-volume production of printing company OTM-Zenith, says Persoons: "Our process is quite complex. You think "a sticker is a sticker", but that is absolutely not the case. We have almost 200 different raw materials. For each type of application a different type of vinyl. The products are printed digitally or by means of screen printing and then follow different steps: lamination, cutting, peeling, assembling and packaging".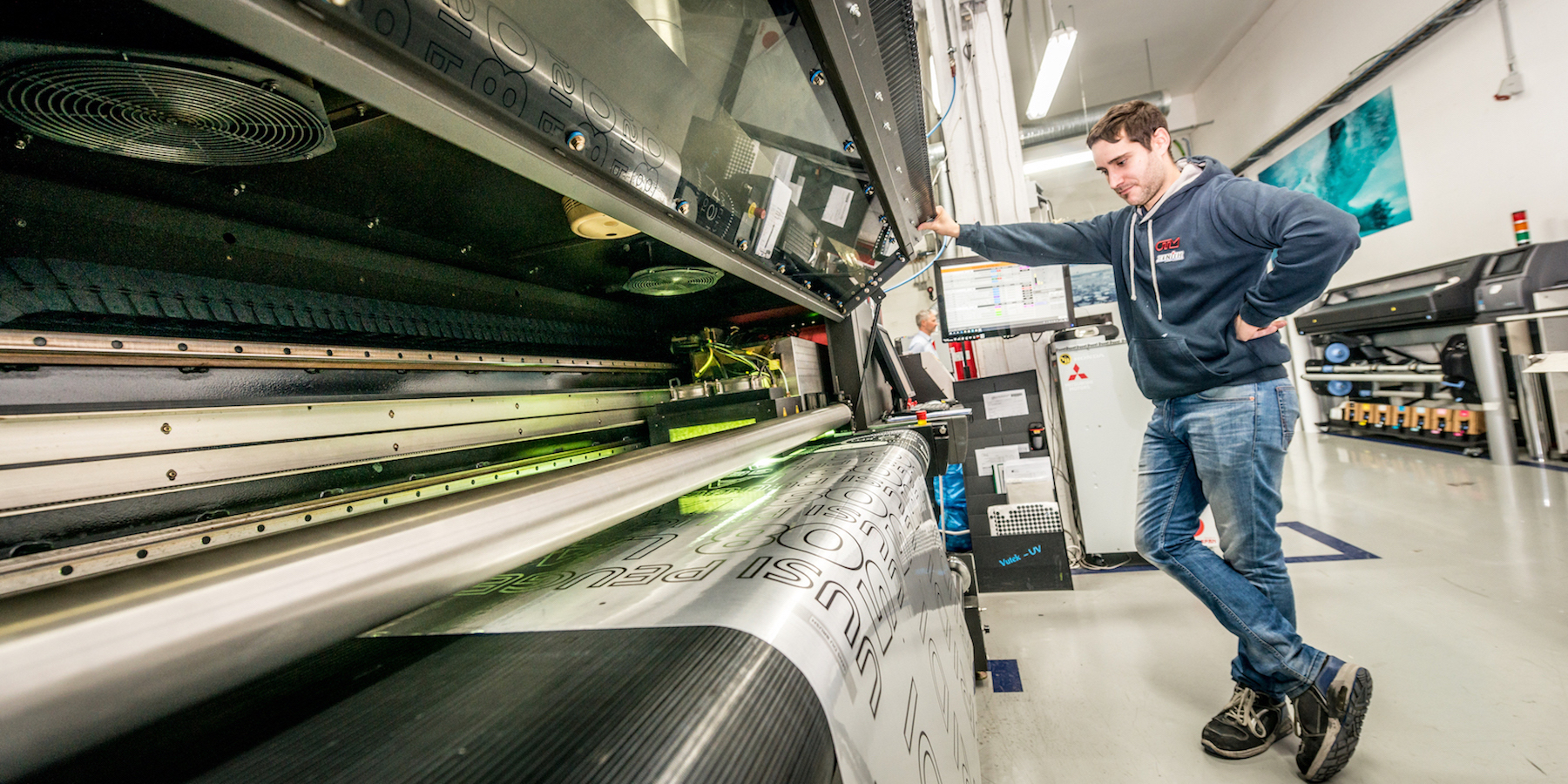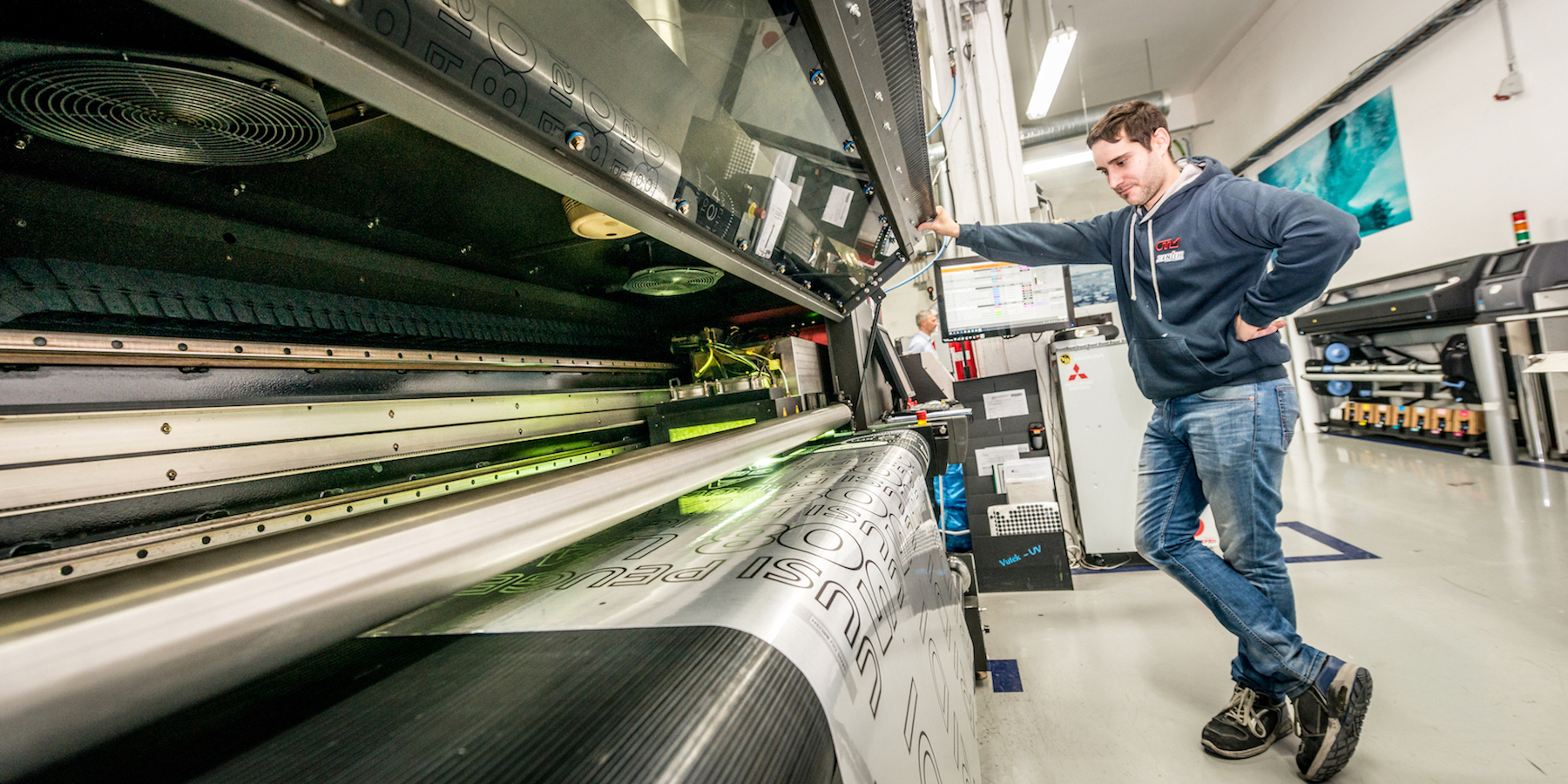 High-mix low-volume
With PROPOS the company wants to shorten lead times with more insight into the status of orders, processing and waiting times and clear priorities on the floor. This was necessary due to the enormous growth in production orders following the fusion between OTM and Zenith. Operations Director Véronique Lorenzi explains: "We used to work with an outdated scheduling system, sliding bars. Fifty bars, that was still possible, but 700? It was impossible to schedule against that. On top of that, each order has four or five steps and different routes."
"Our planner was working on this all day, we didn't want that any more," Persoons continues. "Then a machine stopped, because the planner couldn't adjust the bars. So we were looking for a tool that could manage hundreds of orders at the same time and shorten the lead time. We don't want to wait to complete something. If we have capacity, we want to be able to do it. That fits PROPOS perfectly."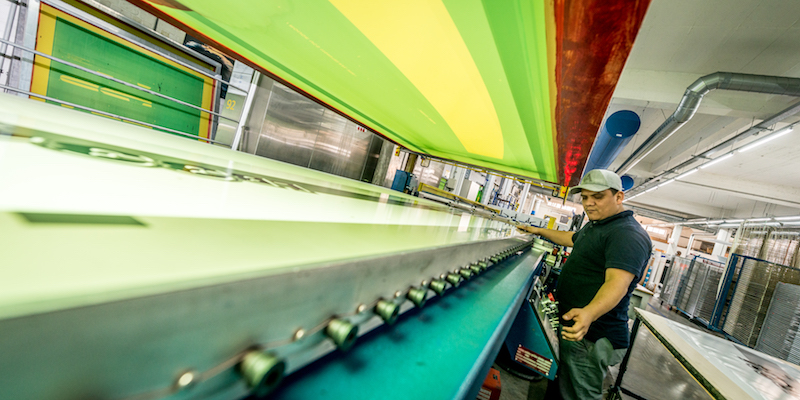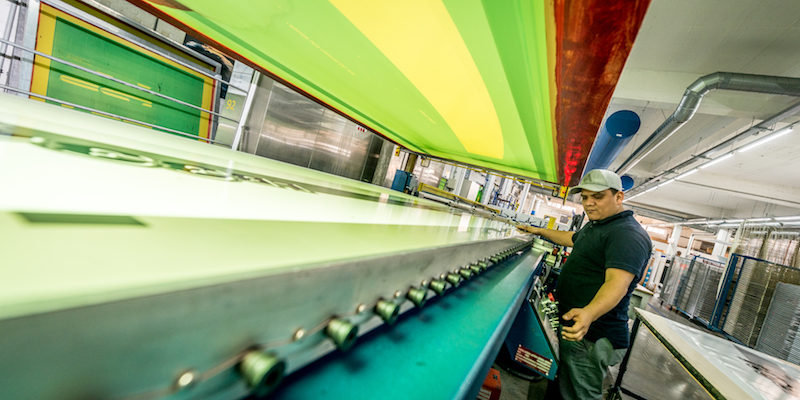 Fully automated planning
"With other planning tools, you could plan different production steps, so you can see in the timeline when to pick it up," says Persoons. "But if you have so many orders every day, that is not going to work. PROPOS controls it all automatically. You don't really have to do anything.
Lorenzi: "Thanks to PROPOS we have a better view of the work that is coming and the production, set-up and waiting times. We are also more flexible; if we have too much work in a certain process, we can easily switch. We still have a lot of waiting times reserved to be able to deliver on time. So there are a lot of areas for improvement. With the analyses from PROPOS we can significantly reduce the lead time".
Live within 3 months
"The implementation went so well," says Persoons enthusiastically. "Last year we switched to MS Dynamics Navision. Because PROPOS already has a standard connection for this, we were able to go live within three months. To implement such a change, with 60 people in production and 700 orders continuously on the road somewhere? I think that's incredibly fast! We are already reaping the benefits of this rapid implementation."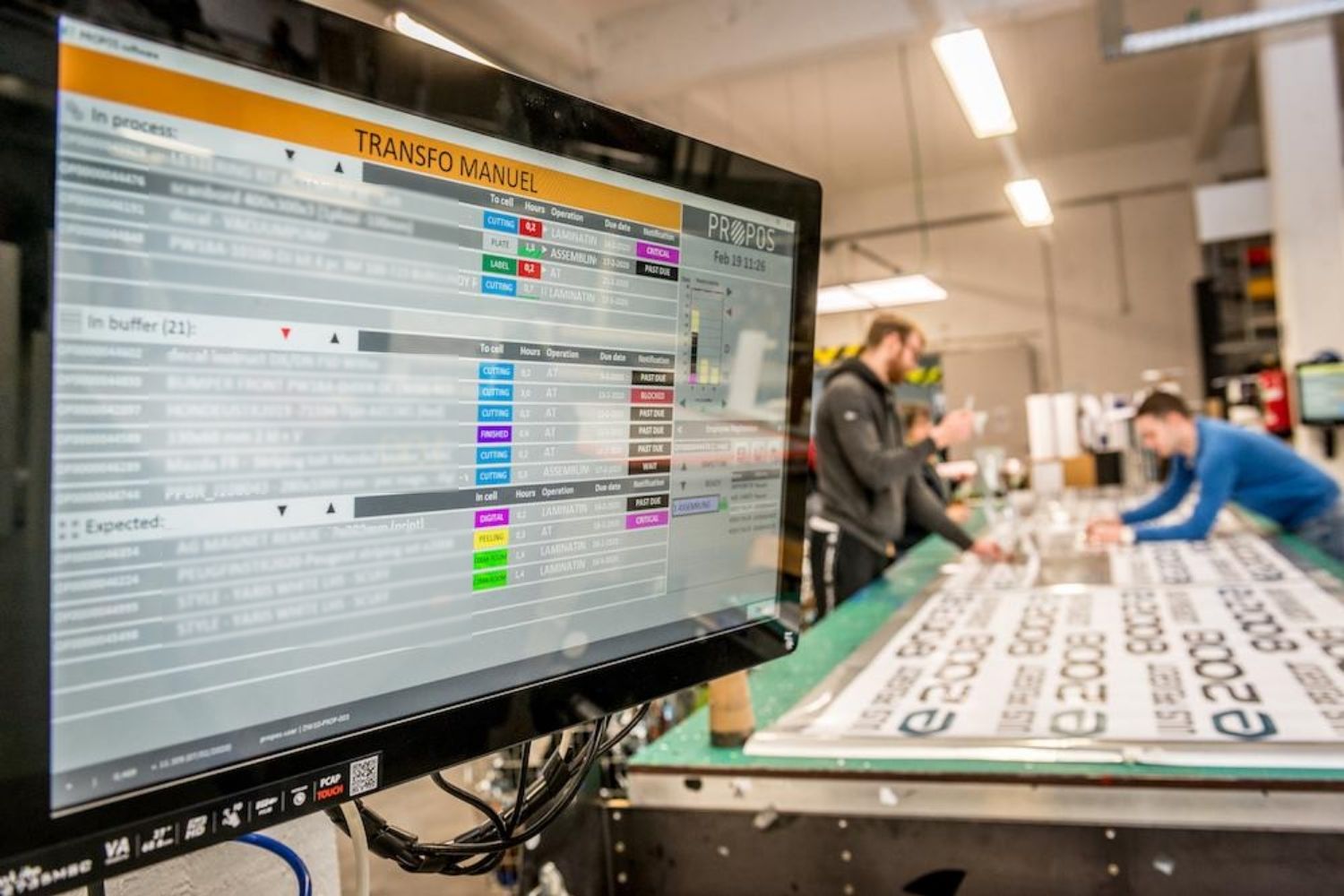 "Within three months we were live. That's incredibly fast. We're already reaping the benefits."
Real time insights
"In our process everything is connected", Persoons continues. "A good flow is very important. We used to be late in production. Then we didn't have enough time, or the product would just be on hold for too long. With PROPOS we can now see exactly what's happening and identify the problem. Lorenzi hooks in: "We can analyze the processing times in our ERP system with PROPOS. How much time does an operation take? This allows us to better estimate the required capacity."
Also on the floor PROPOS was received with open arms. Lorenzi: "It's very helpful for the people. We spent two to three weeks in production to get people used to PROPOS, but it is so easy to use. They saw that the work was getting easier."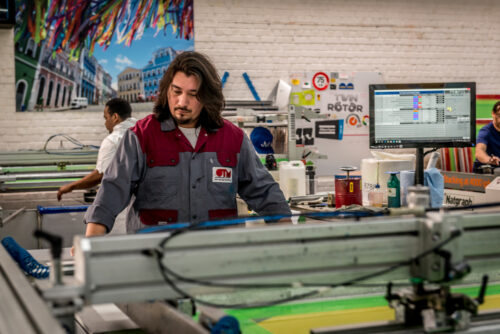 Dta driven optimization
"We don't have any figures yet, but I think delivery reliability has increased by 30 or 40 percent," says Lorenzi. "Not only are we more on time, we can also work proactively. Using the data from PROPOS, OTM-Zenith wants to do more analyses for continuous improvement. "PROPOS provides an enormous amount of insight for process improvement. We want to optimize even further: even shorter lead times and better capacity utilization. That is the next step."
A further rollout of QRM will help, according to Persoons: "I find the QRM philosophy extremely interesting. Thanks to PROPOS, which automatically incorporates all QRM principles, I was able to experience the advantages of the philosophy and realize that it is very good for us. But without PROPOS we would never have been able to apply it so well".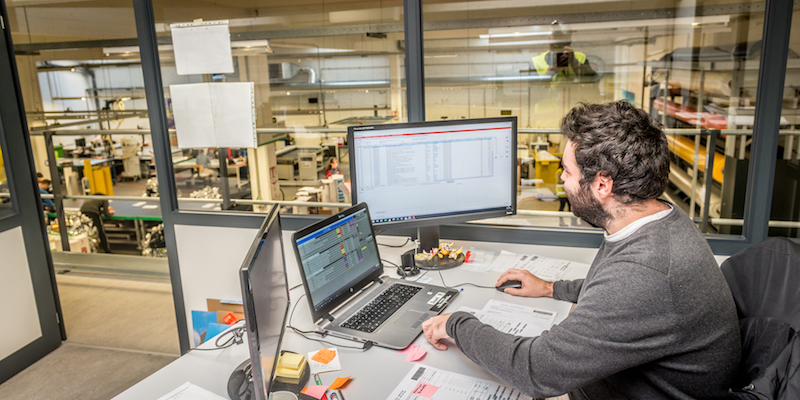 Custom apps for quality management
Lorenzi: "We make use of the possibility to integrate different custom apps in PROPOS. In this way we have automated a quality control process. If there is a problem with a product, employees can indicate this themselves, after which it is registered and the quality department receives a notification. The quality department then immediately creates the necessary reports. We also want to schedule the maintenance of each machine and we have several apps in the test phase".
8x advantage for OTM-Zenith
1 – Overview of 700 orders p/day
2 – Fully automatic control
3 – Shorter lead times
4 – Fast implementation
5 – Connection with Navision
6 – Insight in production times and capacity
7 – Clear priorities
8 – Custom app integration
Clear priorities and actual lead times per article
"In the past, we used to sort orders by due date, but we were often late," says Printing Manager Guy Rogge. "It was extremely difficult to estimate how long an order would really take. Some orders take little time in screen printing, but take longer in finishing, and other orders the other way around. Setup times also vary from machine to machine. That was difficult to plan and often led to bottlenecks. We had no idea what had to be done and we couldn't decide in advance: that's how much we're going to do today."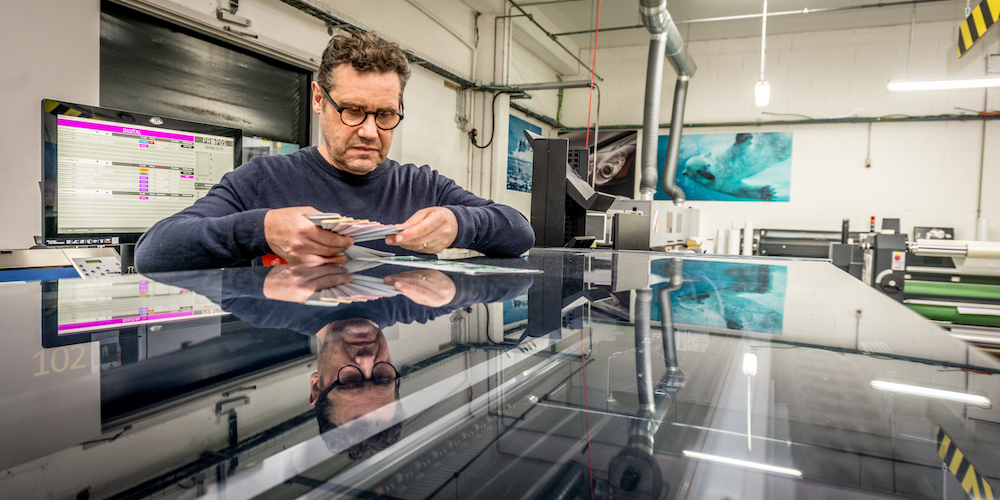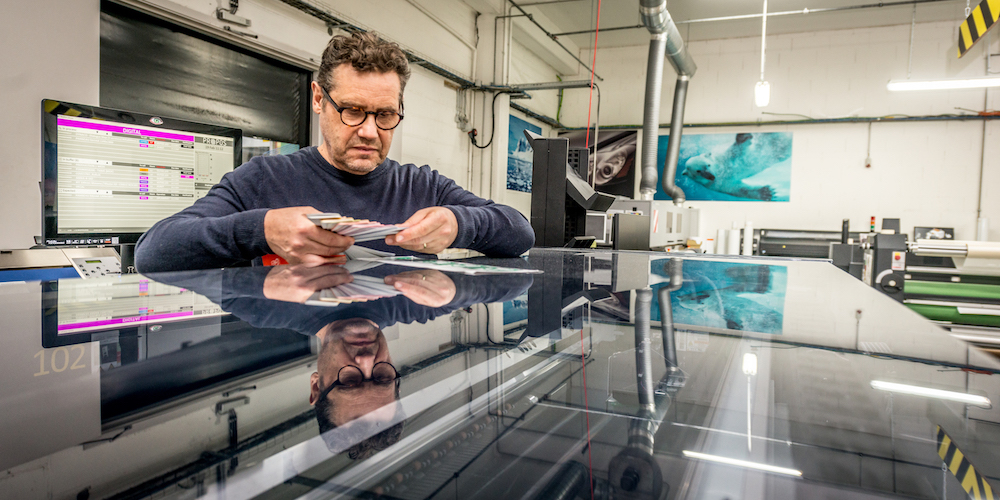 With PROPOS, OTM-Zenith now has the insights: "There are so many results in such a short time. The priorities are clear. And not just per department, but in the overall process. We are seeing enormous progress and that is only increasing. Thanks to the insights in PROPOS, we will soon know the exact lead times per article and we will be able to do more analyses. I think it's really going to take off within the year".
About OTM Zenith
OTM-Zenith from Berchem-Sainte-Agathe, Brussels is the expert in the field of decorating and stickering machines, vehicles and buildings. With 60 years of experience, they are at the top of the Belgian market. It is not for nothing that the company, as part of the OTM GROUP, is supplier of the official Belgian license plates.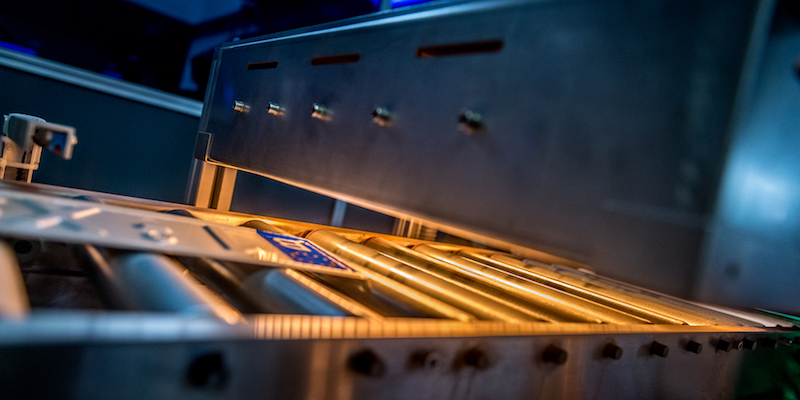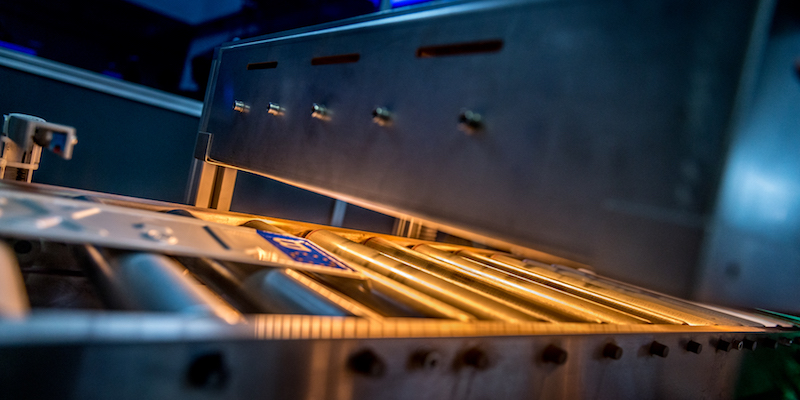 PROPOS connection MS Dynamics Navision
OTM-Zenith has linked PROPOS to their MS Dynamics Navision ERP system. Because PROPOS has several standard links available, it is often possible to go LIVE quickly. Usually this is between 3 and 4 months. At OTM-Zenith PROPOS could already go LIVE within three months. "We're already reaping the benefits of going LIVE this fast", says Managing Partner Kurt Persoons.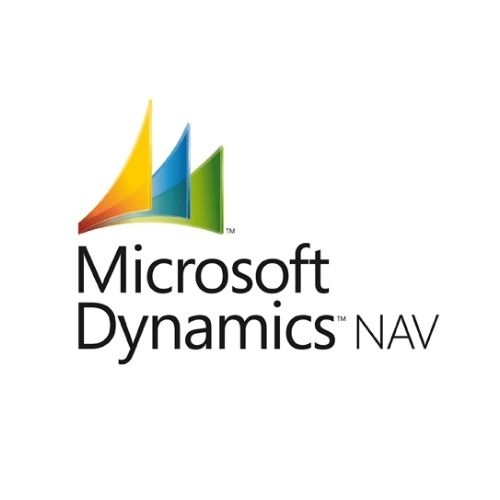 More cases about PROPOS?
Have a look at our customer cases! Recently we visited Packo Inox to have a look at the successes they have achieved so far with PROPOS. The result? Less WIP, shorter lead times and more ease of work on the shop floor.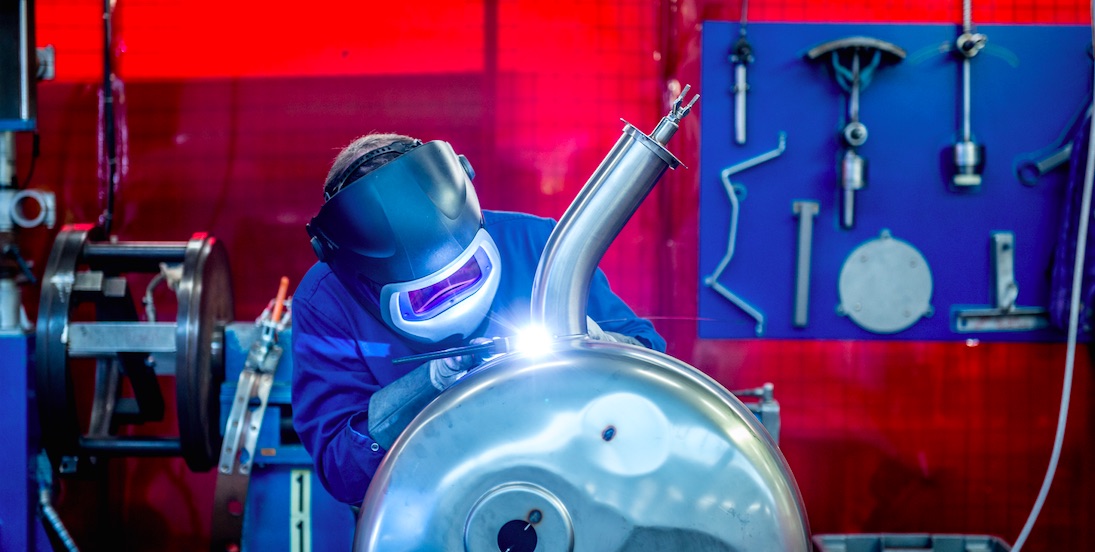 More PROPOS news?