Merrem Kunststoffen is Europe's top player in the processing and supply of technical plastics. With advanced machinery and 24/7 production, the turning and milling company is fully committed to robotization and automation as the key to success. Due to the enormous growth of the company, automating production planning also became indispensable. The company chose PROPOS and quickly booked results. Martijn ter Steeg, planner: 'Within 2 days we were live, with no downtime. We soon noticed that the production numbers went up and the flow is a lot better.'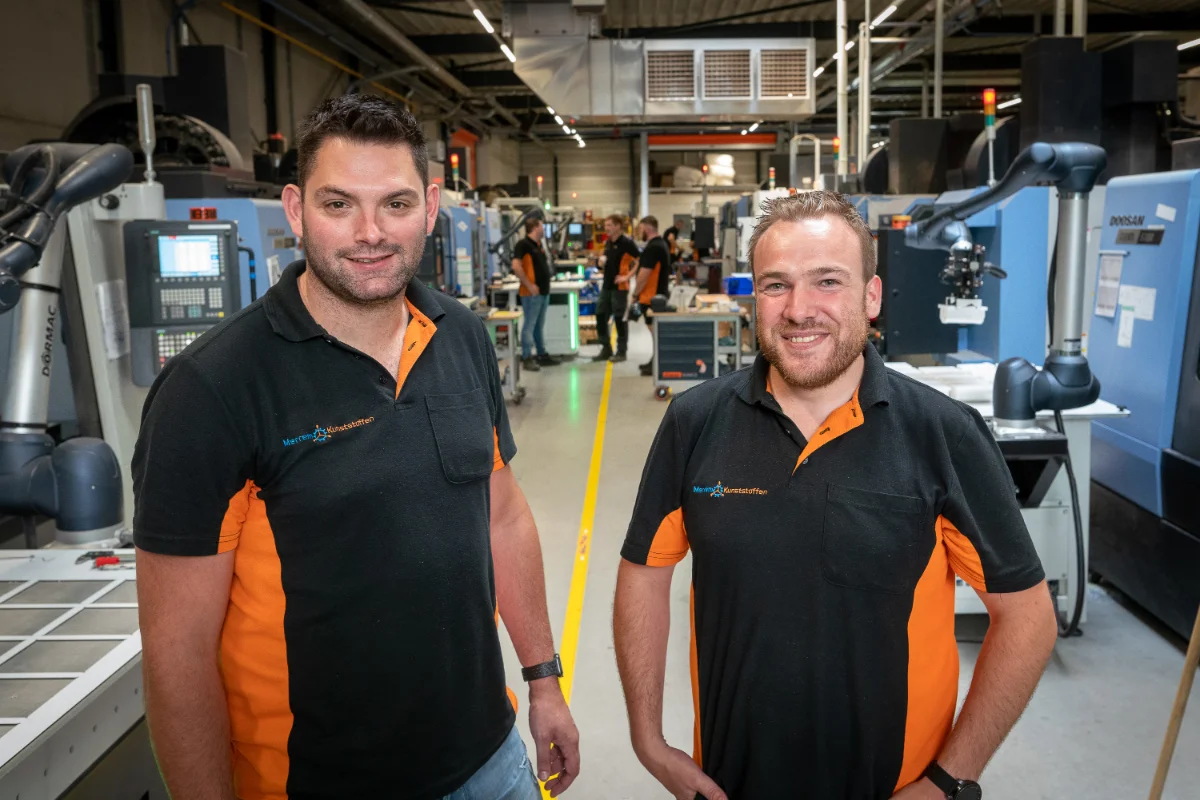 Automated planning software for high variety plastics production
'Our production is very broad, from small parts for expensive machines to large parts that go into the ground,' says Ter Steeg. Quality manager Wouter Stroet explains, 'We have about 1,000 to 1,500 work orders every month, ranging from 1 to 6,000 pieces and 20 seconds to 100 hours.' To manage such a complex and varied production, Merrem Kunststoffen is fully committed to automation. Ter Steeg: 'We already started with robotization ten years ago. There was increasing competition from lower costs, lead times. 'You have to keep up with current developments, otherwise you stand still.' Innovation can be seen everywhere in our plastics production at Merrem Kunststoffen, including an automated warehouse and a smart sawing machine. 'The more robots the better, we keep developing in that area.'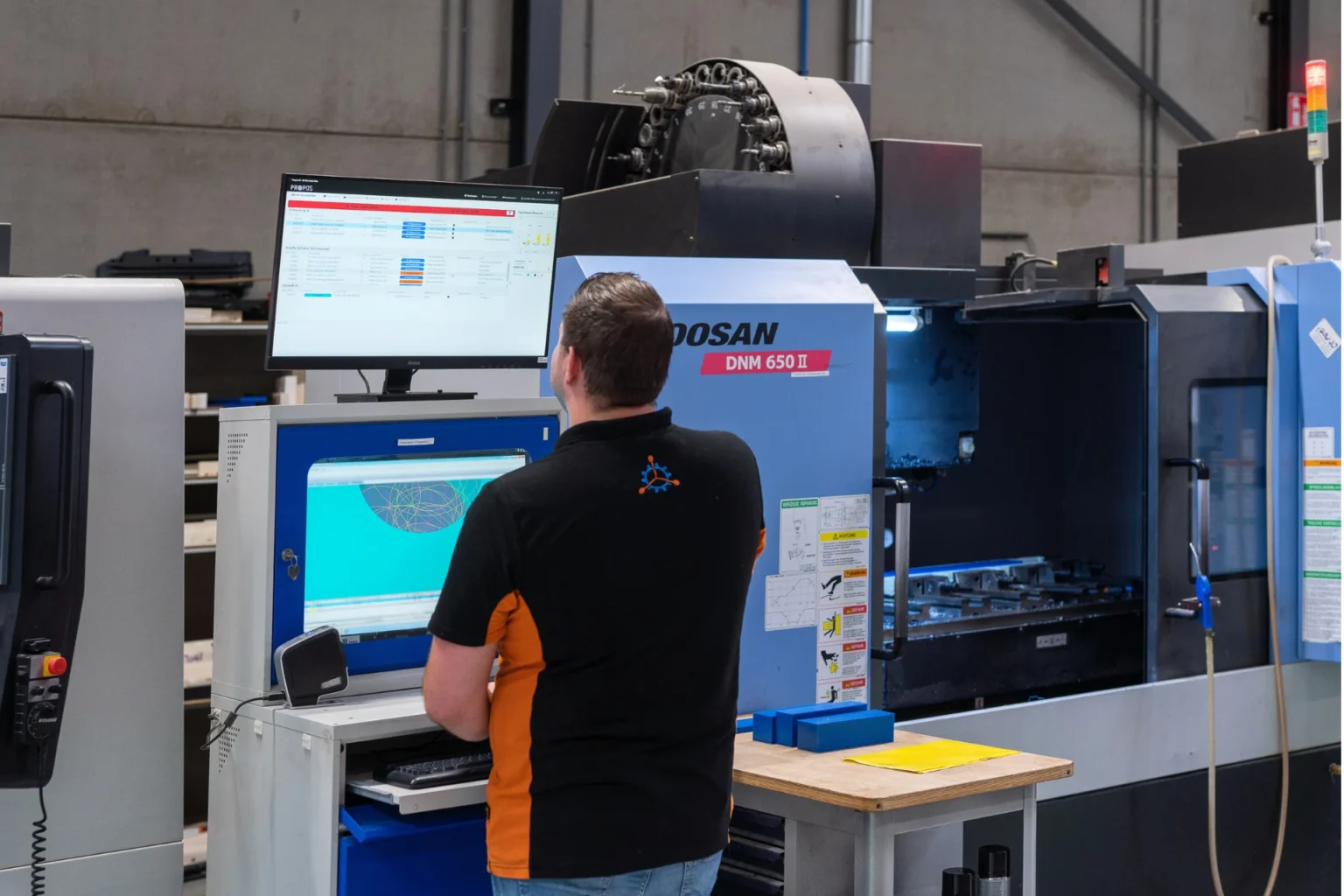 Challenge by growth
The robotization led to success. The company has grown tremendously in a short time and now has several branches both at home and abroad. The growth made planning increasingly challenging, says Ter Steeg: 'Previously we worked with planning boards with cards. That just didn't work anymore. The production workers just came and asked: what should I do now? With 10 machines that's still possible, and with 20 too, but we have about 40 nowadays. That's too much to control off the top of my head.'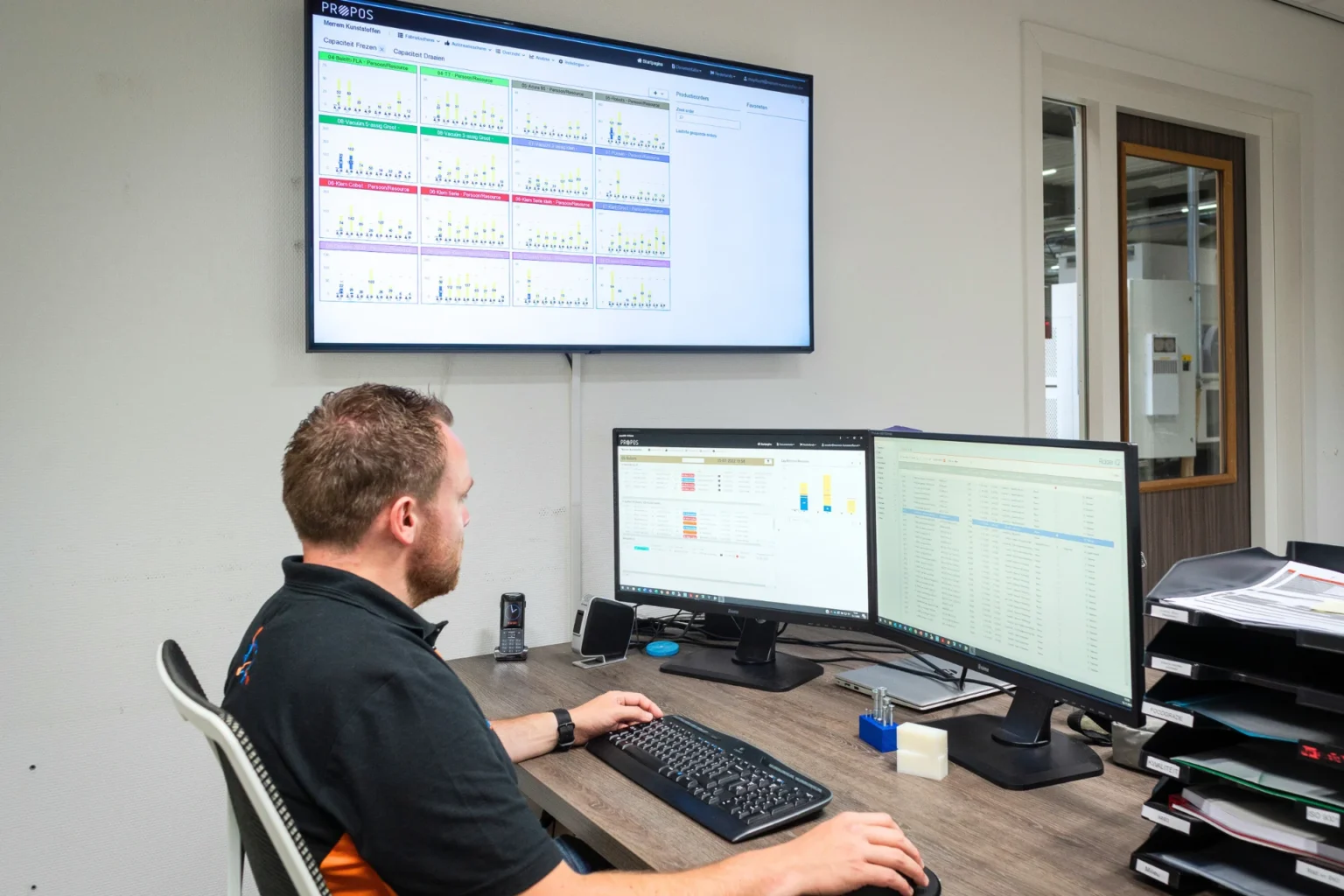 Best automatic planning software for complex production
To cope with the great pressure in planning, the company started looking for a solution to digitize production planning. Two interns listed the pros and cons of different programs. 'After extensive research, PROPOS turned out to be the best choice for us,' says Stroet. 'The screens are user-friendly and you can adjust them so that production workers only see what is needed.' The nice thing is that one of the trainees is now allowed to work with it herself.' Management was skeptical beforehand. 'We had tried other software before that turned out not to work for us,' Ter Steeg explains. 'Fortunately, PROPOS did turn out to be the right choice.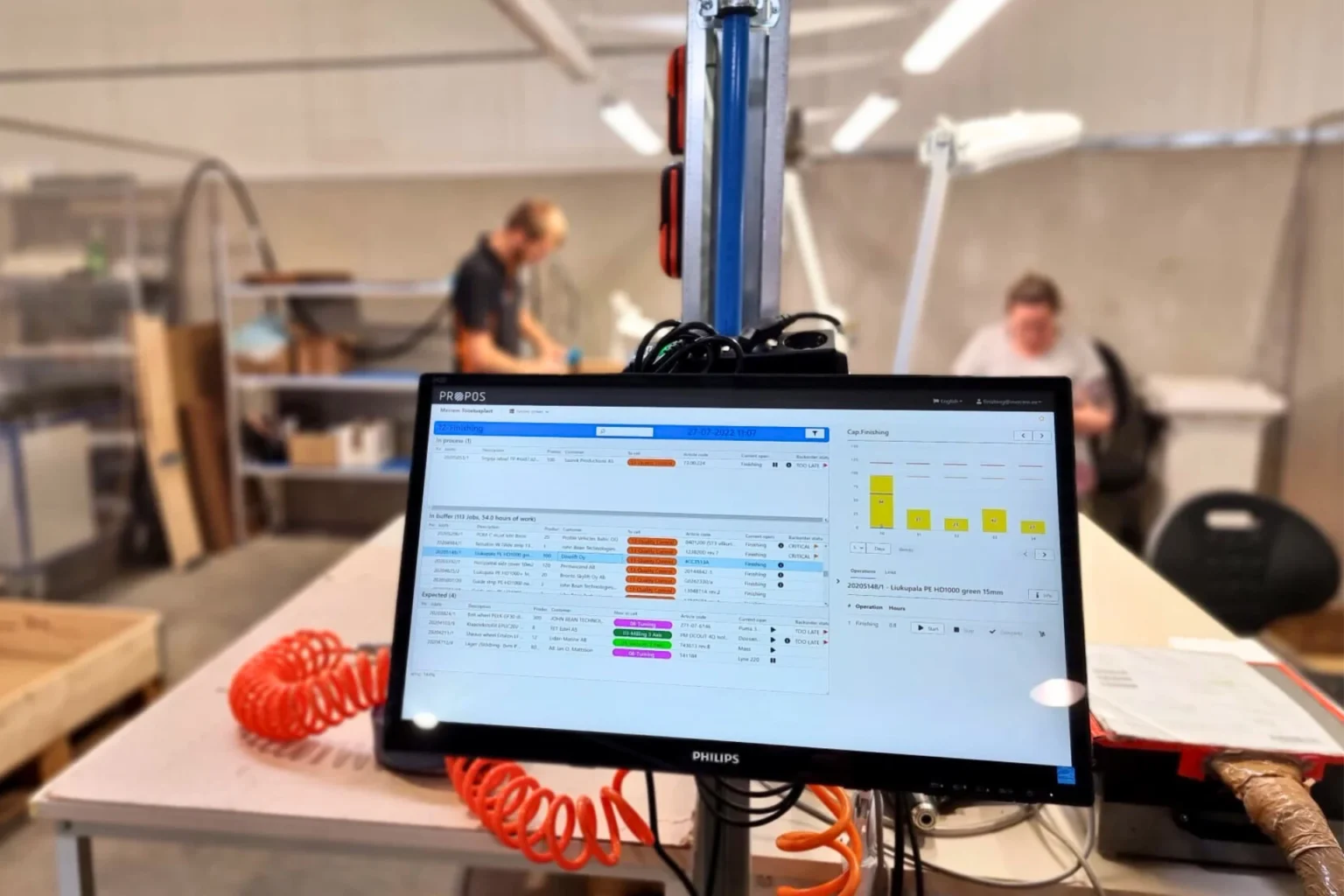 Remote insight
After only six months, Merrem Kunststoffen decided to implement PROPOS at their subsidiary in Estonia, which focuses on Scandinavia, as well. 'They are hugely enthusiastic about the innovation. Their production is almost the same as ours, but three times smaller. They work the same way with Ridder iQ,' says Ter Steeg. 'PROPOS is a nice step to gain remote insight into their production, so we can see if we can outsource larger series to Estonia.'
Fast implementation with ECI Ridder iQ
Thanks to the standard connector with Ridder iQ, PROPOS was able to go live quickly. 'Within two days everything was installed, which was super fast,' says Ter Steeg. 'Thanks to a custom tool, everything we had already reported as complete was immediately processed in PROPOS, so our employees could get on with their work straight away. That was also the requirement of our management: no downtime of machines. Beforehand, I thought it would take night hours to set everything up correctly, but going live was actually a piece of cake. We switched over in one go without any effort, both in the office and on the shop floor.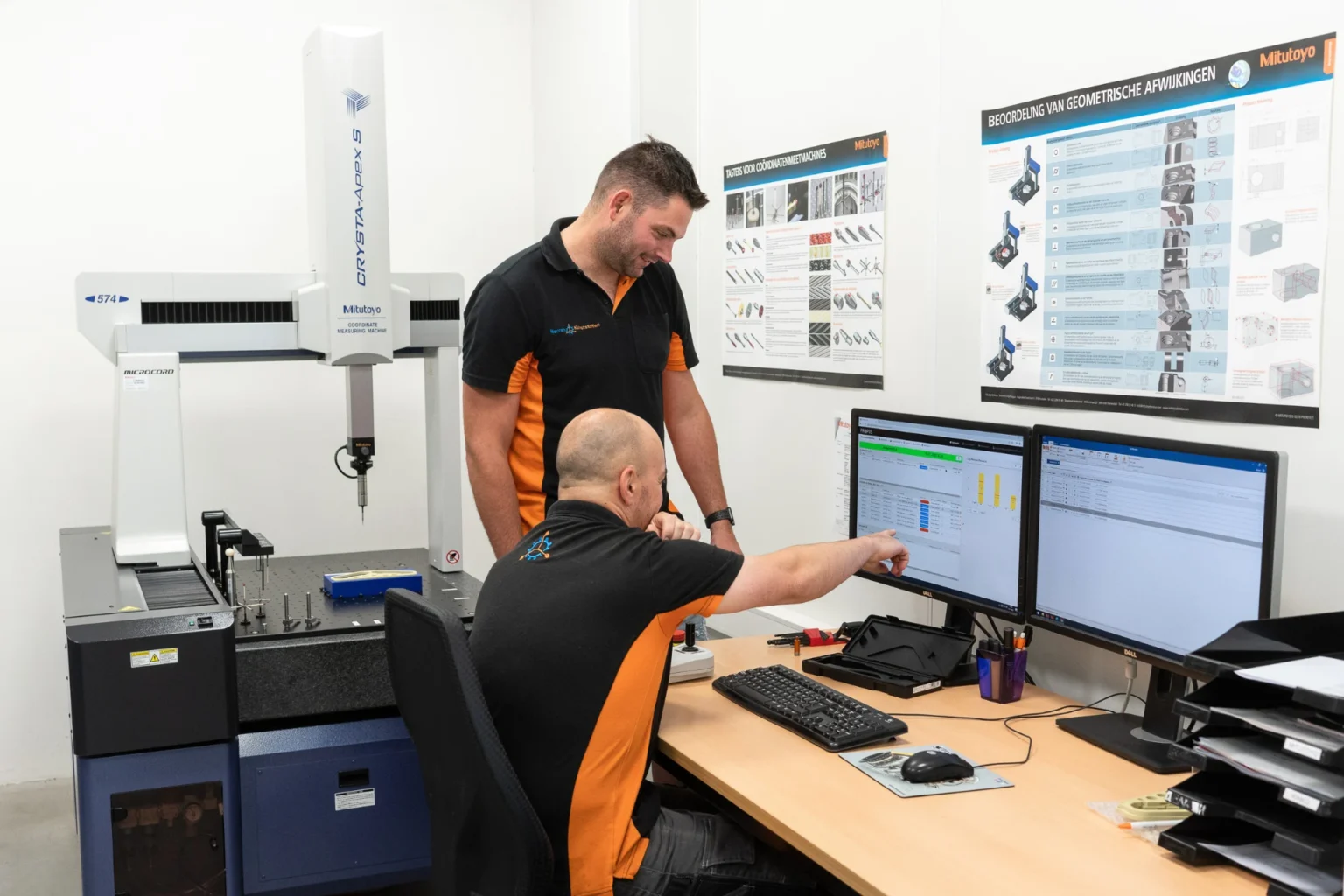 Better workflow
The company quickly noticed results, from higher output and shorter lead times to more peace of mind on the shop floor. 'Our biggest goal with PROPOS is to shorten lead times; our commitment to the customer comes first. PROPOS makes a lot of data transparent, such as idle and processing times. The flow is a whole lot better now," says Ter Steeg.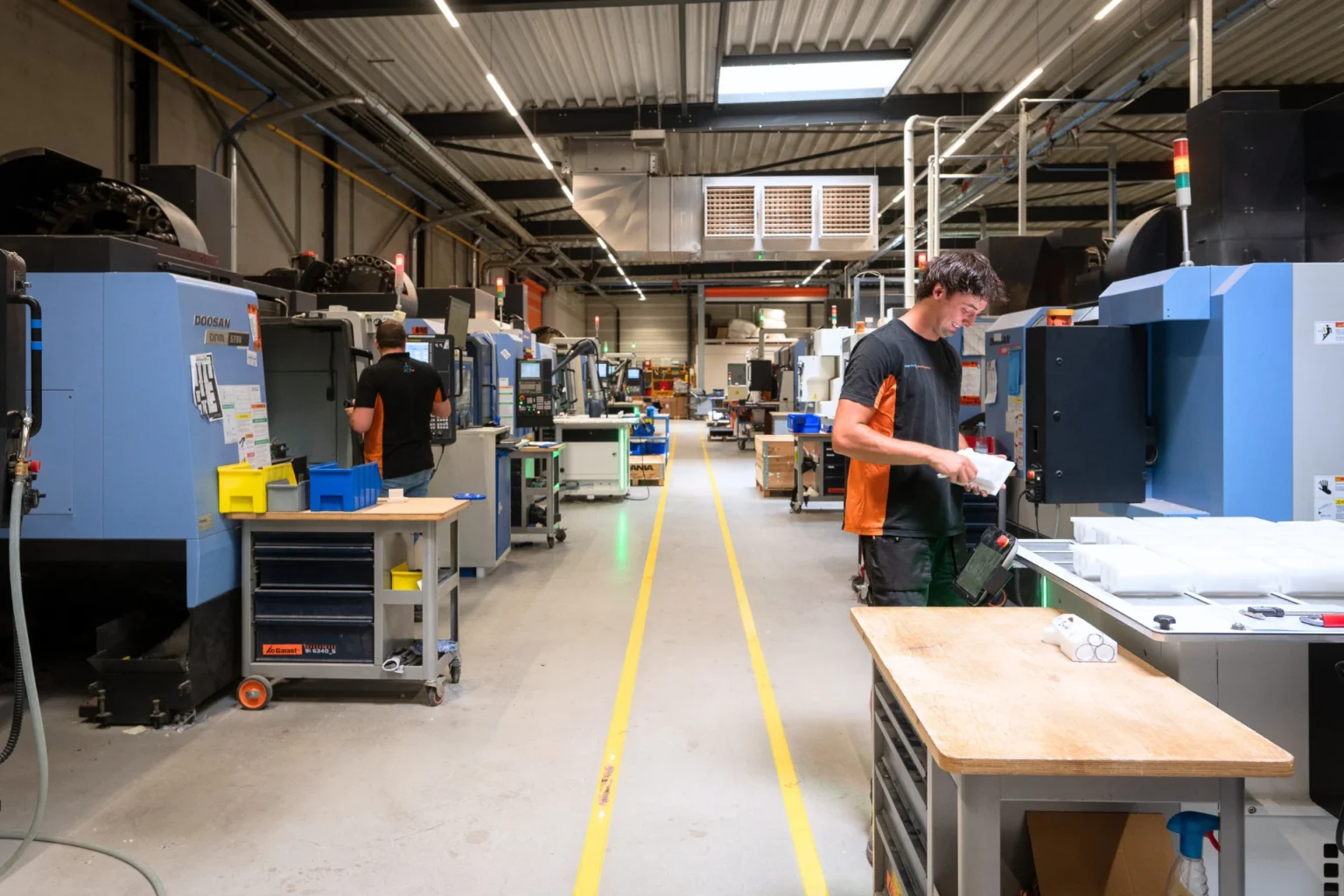 'Production workers have to walk less and the right orders are immediately sawn. Previously, with so many routes of orders, it was also difficult to properly estimate when to start which operation on which machine. PROPOS calculates the optimal time and indicates: You have to start now or you will be too late. We also have a large PROPOS screen at the packing department where we can see exactly what is leaving and at the sales department, so they can immediately see how much room there is for an order.' Stroet also uses PROPOS for quality control: 'If a customer calls about a defect, I can immediately see where other orders are in production and put a memo there, pay attention to this specification. You communicate much faster and easier.'
Quick results for Merrem Kunststoffen
Quick implementation with Ridder iQ
Shorter lead times
Increased production numbers
Paperless production process
Task list always up to date
Work more efficiently
Remote viewing
More peace of mind and overview
Success with production innovation
More overview
'We just built this building in 2018 and we have already added a new section, which is certainly a positive indicator and PROPOS contributed to that,' Stroet notes. 'The processes were already running well, only it could be done much faster. Also we wanted to take the pressure off certain responsible people and distribute more to the machines themselves to get something done on time. When the work orders also go fully digital soon, PROPOS will become even more important.'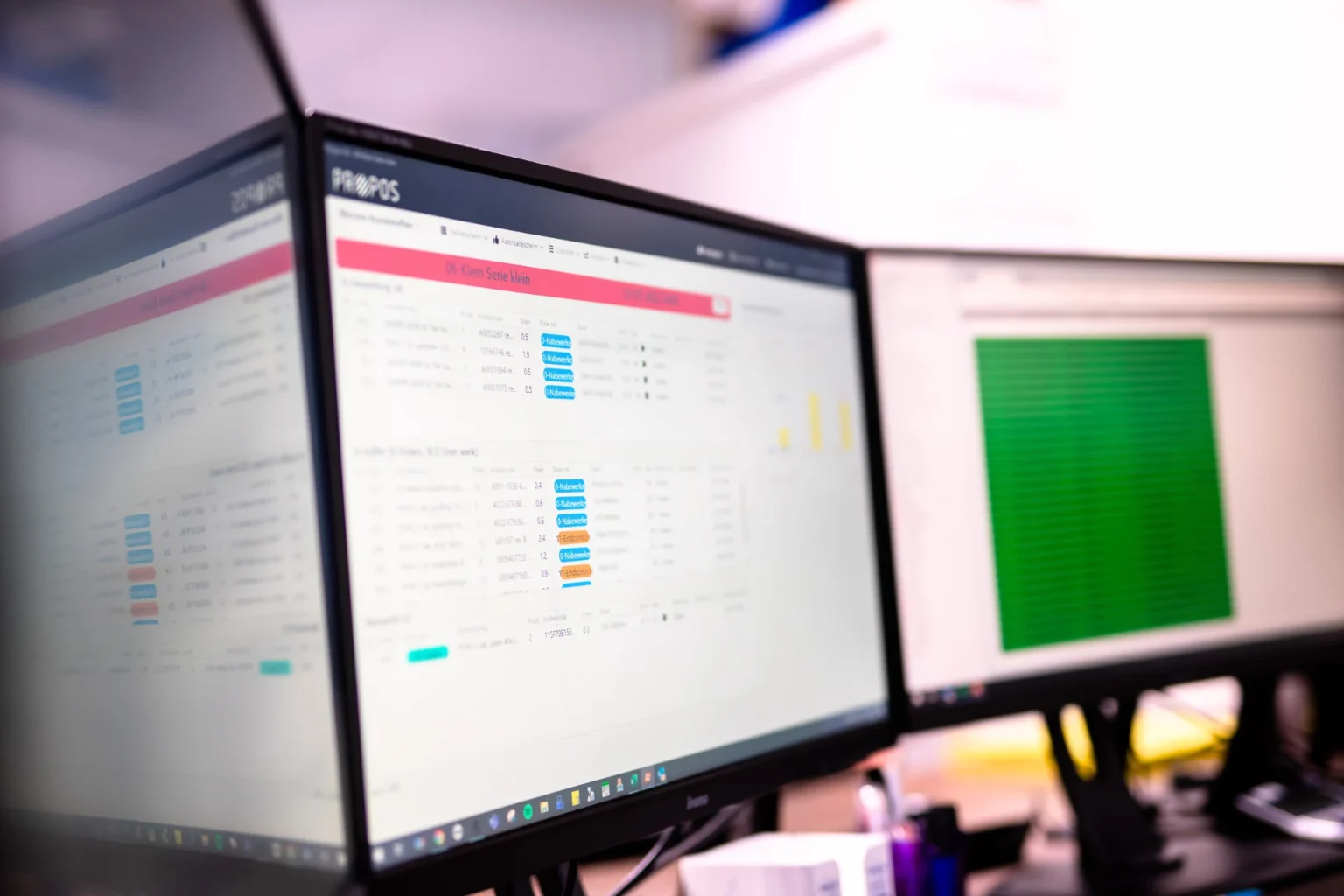 Ter Steeg: 'Certainly, in the beginning you still have to gain some confidence in the automatic planning software, but that is definitely there now.' Stroet himself also feels that peace of mind. 'I have a better overview of when what needs to be done and when it's busy. That's nice. Ter Steeg nods: 'When you have such a big pile of work order folders, you always think, "What do I have to do, what do I have to do?", when maybe everything doesn't have to be done right now. And for me, the real stress of the to-do list needs to be finished now, is gone. Also, marking tasks as finished is done automatically in Ridder iQ, leaving me more time for other things in production.'
Flow, but differently
Merrem Kunststoffen quickly reaped the benefits of PROPOS, which automatically applies process improvement techniques from Lean and QRM. In doing so, they choose their own interpretation. 'We are a bit stubborn,' laughs Ter Steeg. 'We leave the buffers a little fuller and don't have them next to the machines, but in one central rack at the sawmill. With such short processing times, you don't want the buffer to empty too quickly.' They also plan at full capacity.
'Our production is just different, one employee operates several machines. We started using Propos, and our facility in Estonia followed.' Stroet is happy with the cooperation: 'We are very happy with the good service from PROPOS, they actively think along and give advice. We both have a different vision of planning, but it is also nice to test the program like this at a company that works slightly differently and to see the results from PROPOS.'
Continue to optimize production processes with automation
The next step is to further optimize the flow. Ter Steeg: 'We are digitizing more and more, so employees can also retrieve the work drawing via the screen. You stand still in time if you keep working with paper.' 'Especially if you want to get as much work out of it as possible with few employees,' Stroet says. 'We still see a lot of potential in that. It's already working well, but there's much room for improvement. Ter Steeg adds, "That development in automation and robotization is also more fun and challenging for the production workers.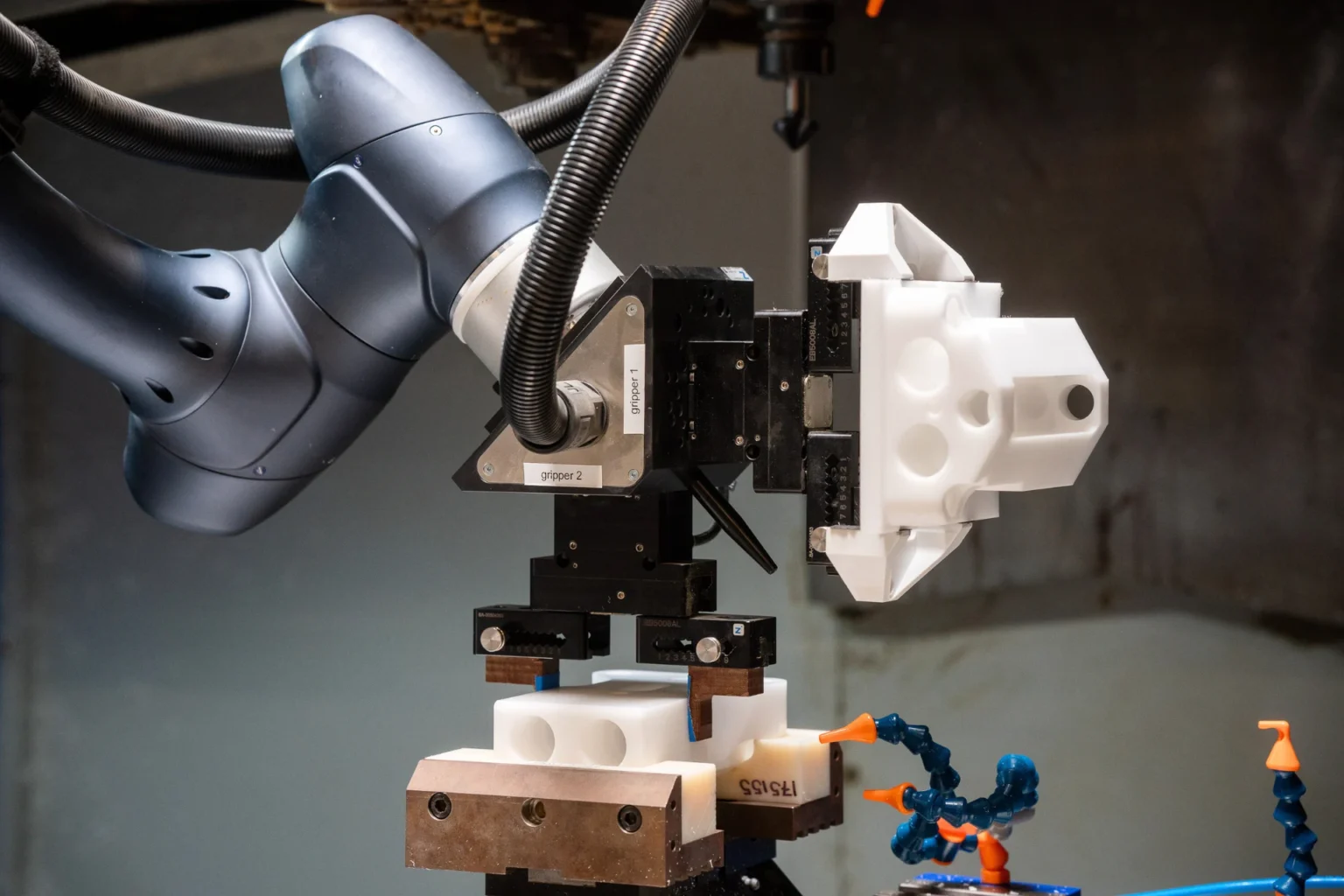 Never going back
'When I think back now to how it used to be,' Stroet points around. 'Three walls full of a planning board and all kinds of placards of orders, and Martijn knew exactly that one order had to go from A to B and then back to A. 'If someone asked, where is that order? Then I'd say: "OK, do you have an hour?" It was all in his head. If I had to take over and someone asked, "Where does that order go?" or "Where is that order?" I'd say, "All right, do you have an hour?" Then I had to go look on that planning board.
Now you have everything in one overview. That's very nice, I can look everything up like that and take over if necessary. We did still keep the planning board for when we occasionally forget, why do we automate production planning? Well that's why, we don't want to go back to that.' 'Everyone's work should be able to easily be transferred to someone else,' Ter Steeg concludes. 'In the future we also want to cross-train production workers, for example. With PROPOS we have now completed step one; we are very enthusiastic about the planning software for our plastics production. Soon we will expand further, including the PROPOS custom apps module.'
About Merrem Kunststoffen
Merrem is one of the largest suppliers and processors of engineering plastics in Europe, with a branch in Estonia and trading companies in Germany and Latvia. With 65 employees and 24/7 production, Merrem Kunststoffen from Dinxperlo, The Netherlands, provides the highest quality with the shortest possible delivery time for a variety of industries, including machine and equipment construction, the medical industry and the food industry.
www.merrem-kunststoffen.nl/en/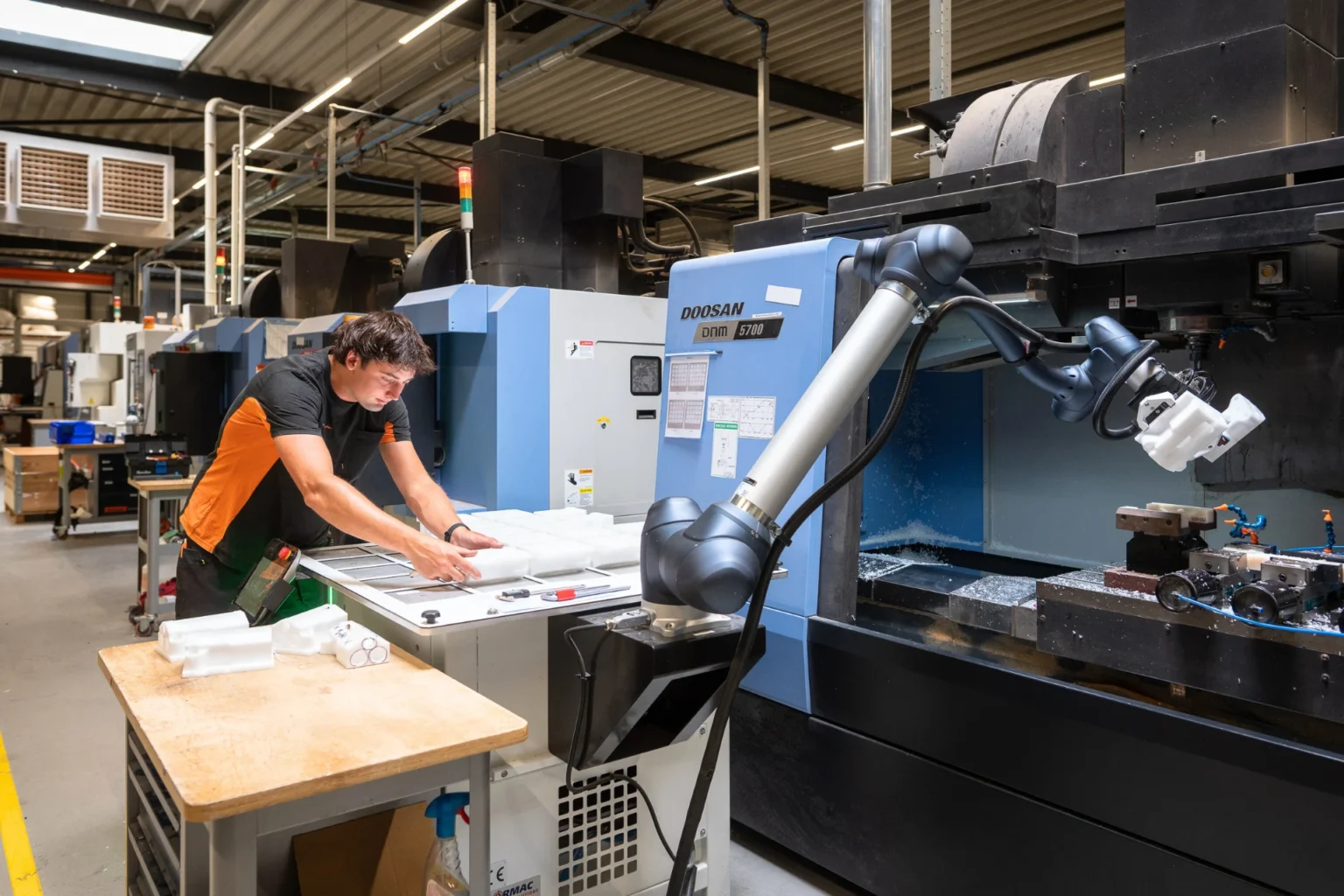 More cases about PROPOS?
Have a look at our customer cases! Recently we visited Packo Inox to have a look at the successes they have achieved so far with PROPOS. The result? Less WIP, shorter lead times and more ease of work on the shop floor.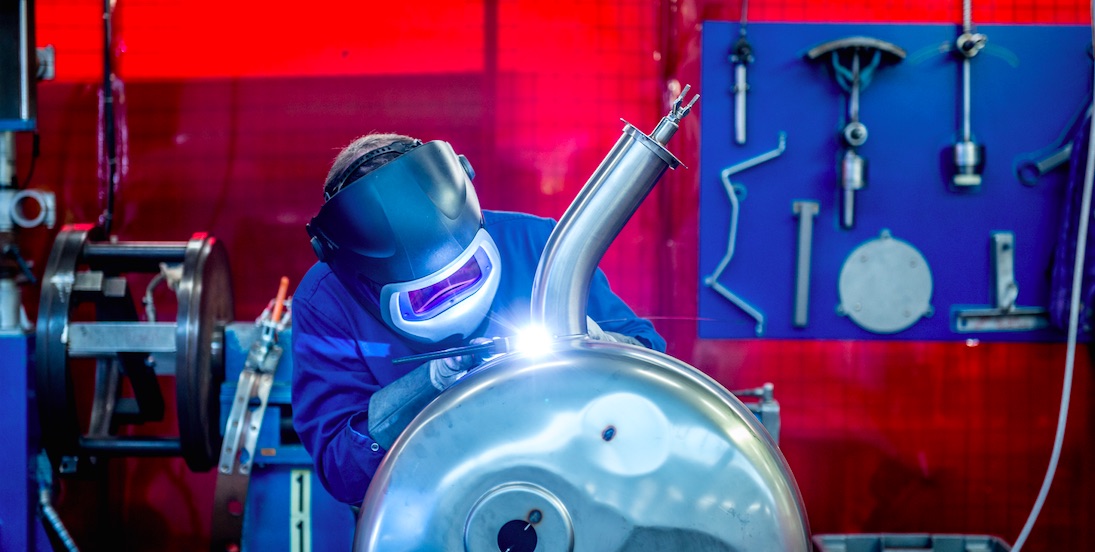 More PROPOS news?