Ook de eerste implementaties van PROPOS zijn weer begonnen! Zo hadden wij recent de kick-off van de implementatie bij We-Metal. Dit metaalbewerkingsbedrijf uit Renswoude heeft veel complexe las- en assemblagedelen in de productie. Sommige samenstellingen hebben meer dan 100 zelfgemaakte onderdelen. Een uitdaging dus om al die onderdelen op het juiste moment samen te laten komen! Met PROPOS gaat We-Metal voor een betere flow van al die complexe stromen, een kortere doorlooptijd en minder WIP. We zien enorm veel potentie en kijken daarom uit naar een succesvolle implementatie!
Optimalisatie productieflow
We-Metal heeft alles in huis voor totale ontzorging van de klant: lasersnijden, ponsnibbelen, zetten, lassen, verspanen of afwerken, het metaalbewerkingsbedrijf verzorgt het allemaal. In de fabriek valt vooral het grote aantal lasdelen op. Daarnaast beschikt het over state-of-the-art machinerie. Recent investeerde het nog in een Trumatic 7000. Met hun keuze voor PROPOS willen ze hun productieproces verder optimaliseren.
Complexe routes high-mix low-volume
Het grote doel van PROPOS voor We-Metal is voornamelijk om de WIP beter onder controle te krijgen, en subdelen beter bij elkaar te laten stromen voor hun zeer complexe las- en assemblagedelen. Sommige samenstellingen hebben wel meer dan 100 zelfgemaakte subonderdelen. Een hele uitdaging dus!
Verlagen onderhanden werk (WIP) met PROPOS
Met PROPOS wordt dit straks heel makkelijk; gewoon het advies van PROPOS volgen, en daarmee komt het juiste subonderdeel altijd just-in-time aan bij de verzamelplaats voor de subdelen van het lassen. Bij We-Metal is veel potentie voor het verlagen van het onderhanden werk (WIP). En door de WIP te verlagen weten wij dat, in lijn met de principes van QRM, ook de leverbetrouwbaarheid zal verbeteren en het allerbelangrijkste: de doorlooptijd zal verkorten.
Werkcellen in kaart brengen
Tijdens de aftrap hebben we eerst in kaart gebracht welke werkcellen We-Metal nu gebruikt en hoe we dat het beste in gaan delen in PROPOS. Zo kwamen we er achter dat er veel buffers en verzamelplekken in het proces zaten voor het samen laten komen van alle honderden onderdeeltjes in hun assemblies. Dit gaat PROPOS straks heel mooi oppakken met een cel 'orderpicken' en een cel 'verzamelen'. Verder hebben we details afgestemd over de werking van de middleware software. Alles uiteraard met gedesinfecteerde handen en op 1,5 meter afstand, aan een grote tafel.
Veilig werken met de desinfectiezuil van We-Metal
Leuk weetje in het licht van corona: We-Metal is vorige week met de productie van een eigen ontwikkelde desinfectiezuil begonnen. Dit is een zuil met desinfectie pompje die verstelbaar in hoogte goed geschikt is voor in bijvoorbeeld winkels, kantoren of klaslokalen. Klanten kunnen hun eigen huisstijl op de zuil laten printen/wrappen. De zuil is makkelijk met de elleboog te bedienen en ziet er stijlvol uit!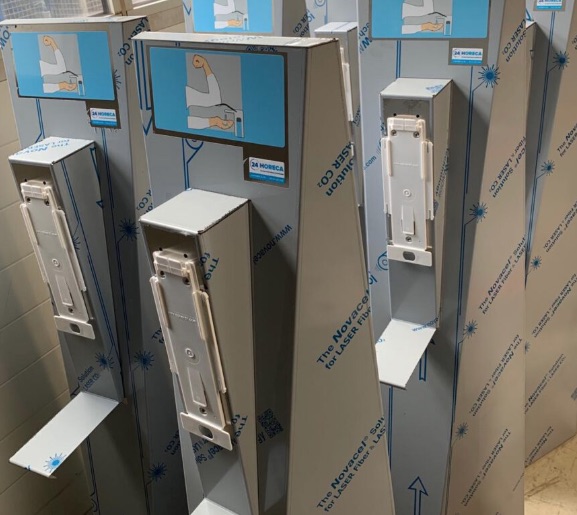 Verminderen WIP, verkorten doorlooptijd
Door de grote potentie en de enthousiaste medewerkers bij We-Metal kijken wij uit naar een succesvolle implementatie. We-Metal werkt bovendien met het ERP systeem Plan-de-CAMpagne, wat de implementatie aanzienlijk zal versnellen, omdat PROPOS al een standaardkoppeling voor Plan-de-CAMpagne heeft. Gezien de mogelijkheden die er liggen om de WIP te verminderen en de doorlooptijd te verkorten, denken we dat PROPOS enorm veel succes zal boeken bij We-Metal!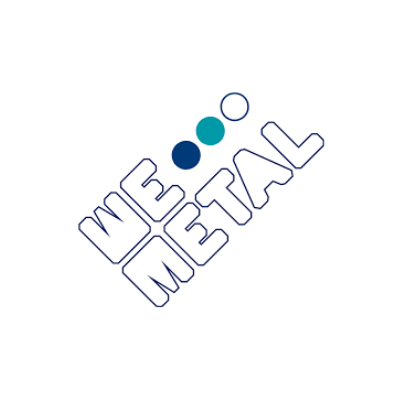 ---
Snelle implementatie door koppeling ERP en PROPOS
Wist u dat… Een implementatie vaak slechts zo'n 3 maanden duurt? PROPOS heeft voor de meeste ERP-systemen al een koppeling beschikbaar, wat het proces vergemakkelijkt en versnelt.
We-Metal werkt met het ERP systeem Plan-de-CAMpagne. Omdat PROPOS al een koppeling voor Plan-de-CAMpagne heeft, kan het ERP systeem makkelijker en sneller aan PROPOS gekoppeld worden. De productieorders worden door PROPOS ingelezen uit het ERP-systeem en vervolgens volautomatisch gepland en aangestuurd op de werkvloer. Daarnaast heeft PROPOS meerdere custom integraties beschikbaar om alles uit productieproces te halen.
Bekijk ook de 'Vraag & Antwoord' met Julian op LinkedIN!
Meer implementaties of ervaringen met PROPOS?
Bekijk ook onze referentiecases! Zo waren wij laatst op bezoek bij Packo Inox uit Diksmuide om te vragen naar hun ervaringen met PROPOS en hun keuze voor PROPOS als shop floor control systeem. Daarnaast gingen Managing Director Danny Maenhout en Productiemanager Stefaan Vanhauter dieper in op hun keuze voor Lean én QRM.
"De WIP is nihil, de vloeren zijn leeg en de omzet was nog nooit zo hoog"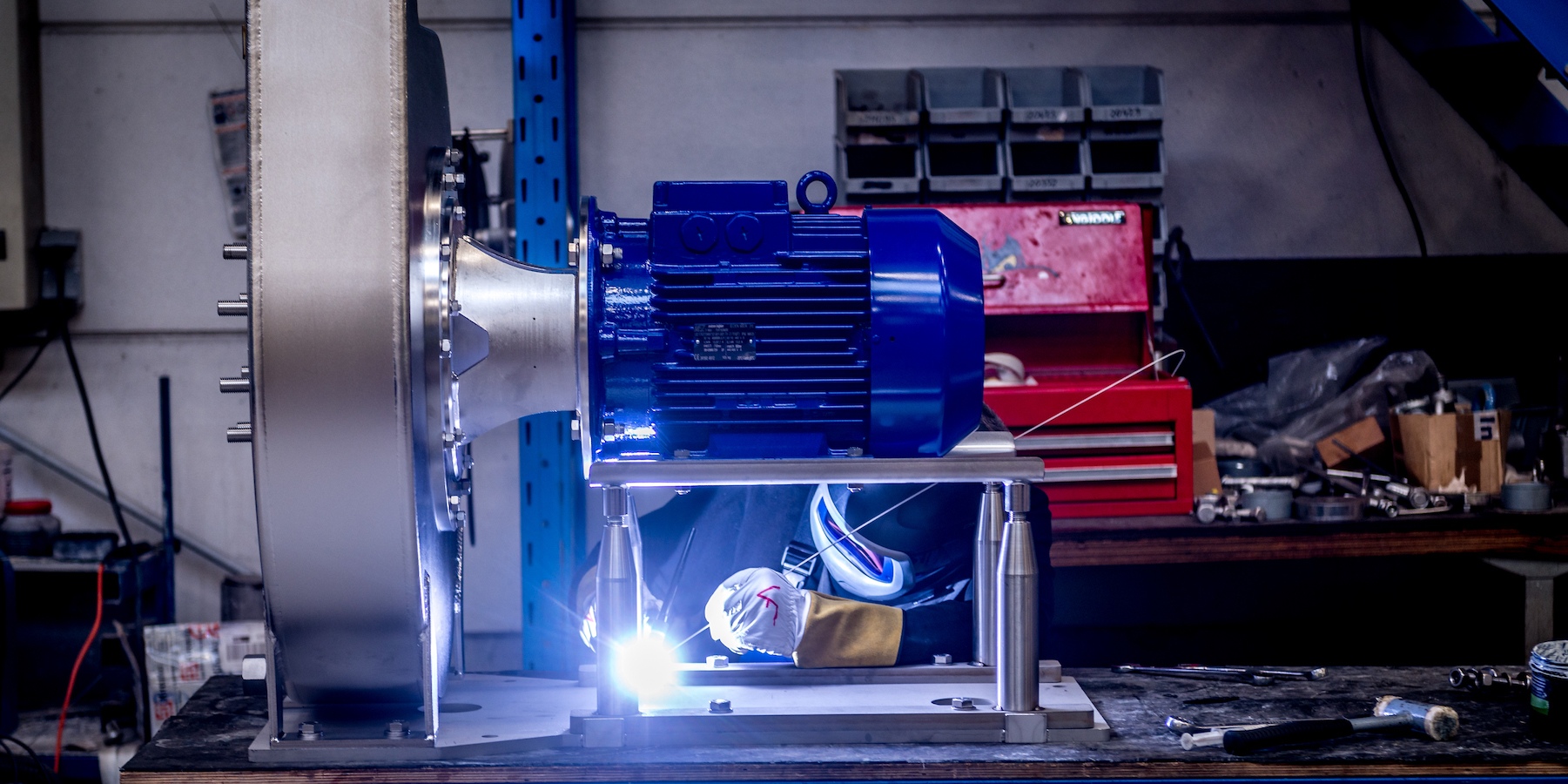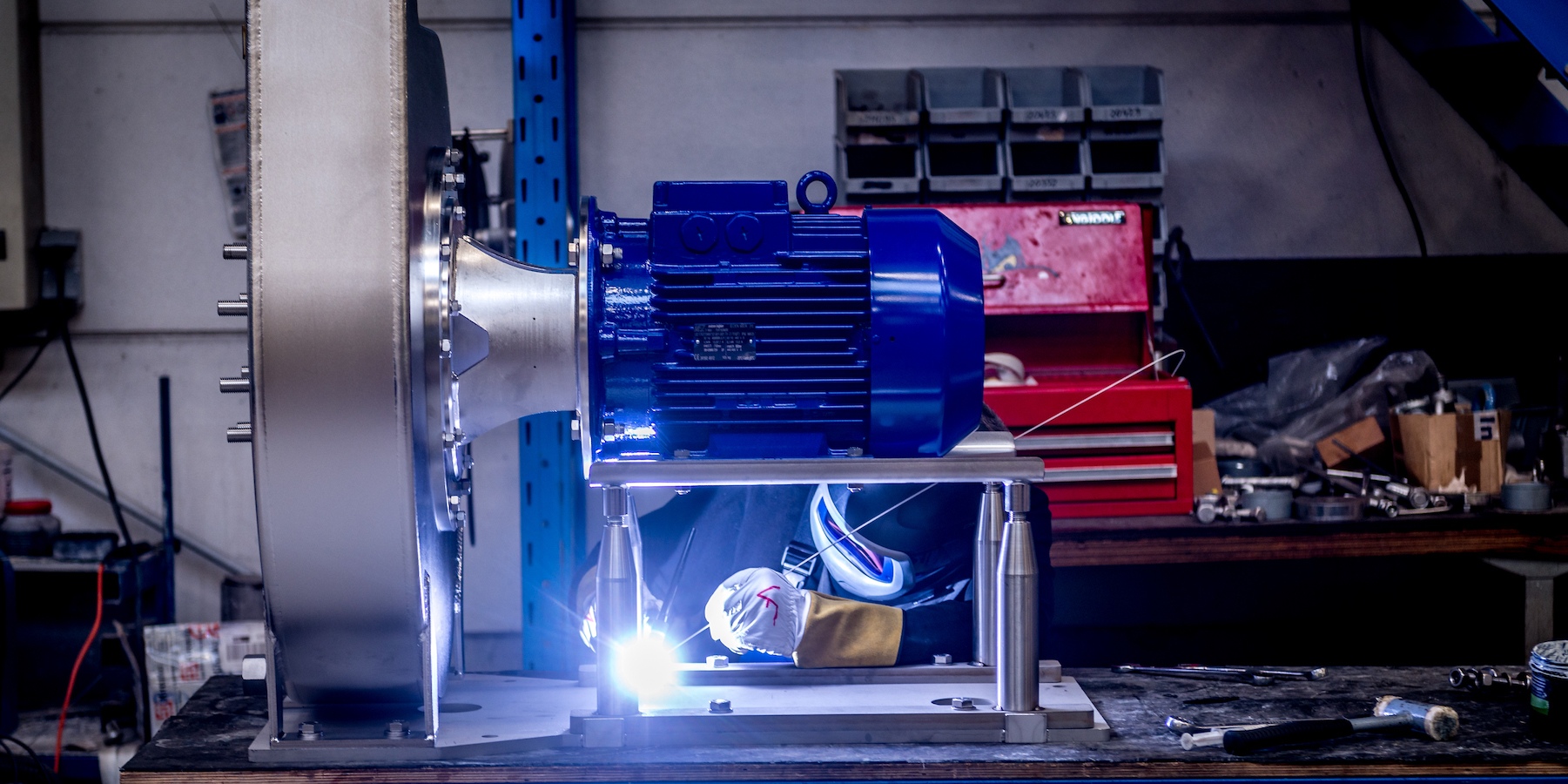 Meer metaalindustrie?
Laatst spraken wij met Jan Pauwels, managing director van PMC, een metaalbewerkingsbedrijf in West-Vlaanderen en tegenwoordig exclusief toeleverancier van Pattyn, over zijn drive uit te groeien tot een Factory of the Future. Het resultaat was een inspirerende case én een openhartig interview over zijn weg 'Van Crisis naar QRM'.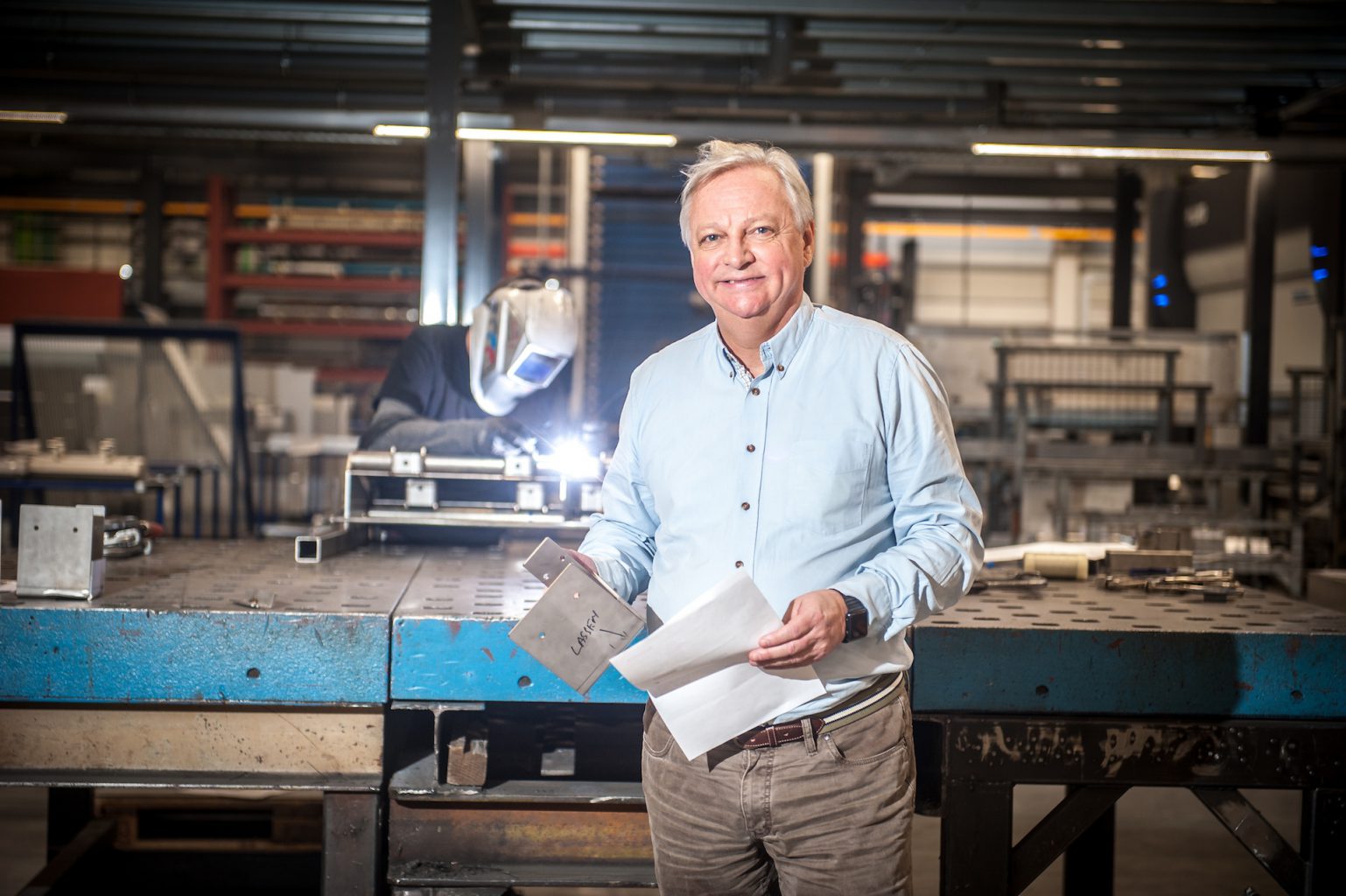 Laatste nieuws